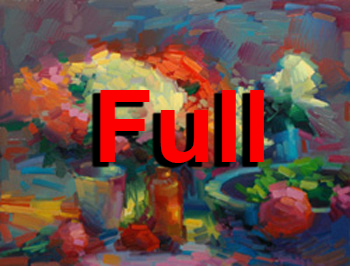 Sacramento, Ca

Elio Camacho 5-Day Still Life Workshop
Deposit $ 100.00

$ 550.00 5 days
February 6-10 2017
9am - 5pm +

Each time I paint, my goal is to capture the particular mood of the moment and to express myself in a bold and colorful way, while capturing the beauty and spontaneity of nature. Putting passion and emotion into a painting is far more important then just making a copy of your subject.
This workshop will focus on color
and its relationships within the spectrum.
All levels of experience are welcome.
If you have any question send me an
email
or call 510-681-5640 (Please leave message).